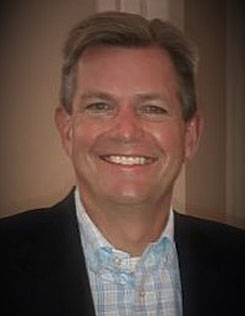 Gregory S. Harris - President
This email address is being protected from spambots. You need JavaScript enabled to view it. | 410-980-2719 | NMLS #1038011
Greg Harris is the founder and President of Admiral Mortgage Services, LLC headquartered in Edgewater, Maryland. Offering its clients customized mortgage solutions, Admiral Mortgage Services is an independent Mortgage Broker working with some of the best wholesale mortgage companies in the country. They offer their customers access to a huge selection of mortgage programs, great rates, and exceptional customer service.
Greg's vision for Admiral Mortgage Services was based on the simple idea that if you hire the right team of Loan Originators, offer a wide variety of mortgage programs at wholesale prices, and add an experienced and talented support staff to ensure the highest level of customer service, you would have a truly exceptional mortgage brokerage. This is what Admiral Mortgage Services strives to be.
Prior to founding Admiral Mortgage Services, Greg spent over 10 years in the new home construction industry as both a Sales and Marketing Representative and Sales Manager before making the successful transition to the mortgage Industry. His combination of experience in the real estate industry, as well as his many years in mortgage financing, afford Greg a unique perspective and the ability to better understand all aspects of real estate transactions. This has helped him achieve perfect customer ratings each of the past 3 years.
Greg is a graduate of Annapolis Senior High School and Salisbury University. He is a long-time resident of the Annapolis area and currently lives in Edgewater, MD with his wife Meredith, and their three children. Greg, and the rest of the Admiral Mortgage Services team, would love the opportunity to show you mortgage lending as it should be...The Best Programs, Great Rates, and Exceptional Customer Service.
---
Tricia McMahon - Loan Officer
This email address is being protected from spambots. You need JavaScript enabled to view it. 410-991-8787 | NMLS #2052173
Tricia is a highly accomplished Loan Officer with over 15 years of experience in the financial industry. Born and raised in Annapolis, MD, she is a graduate of Annapolis Senior High School and Salisbury University. Before becoming a Loan Officer, Tricia worked as a licensed settlement officer conducting closings for a local title company. This diverse work experience in all phases of the mortgage process has provided her with a highly developed skillset that she uses to excel in her current position.
In addition to her mortgage experience, Tricia also fulfilled her dream of being a teacher by going back to college and obtaining her master's degree and then becoming an elementary school teacher in Queen Anne's County. She loved her time as an educator but missed the challenges of the mortgage industry and made the decision to return to it late in 2019.
Tricia has lived in Stevensville, MD with her husband, Kevin, and their Son since 1996. She is very experienced and has a deep understanding of the entire mortgage process. When we started Admiral Mortgage Services, we wanted to create an exceptional mortgage lending team and bringing Tricia on board was a great step in that direction.
---

Charles Kneip - Loan Officer
This email address is being protected from spambots. You need JavaScript enabled to view it. 443-540-1817 | NMLS #2056274
Charles Kneip is our most recent addition to the Admiral Mortgage Services team. Although new to the mortgage industry, he has over 10 years of professional experience and is already highly skilled with all aspects of the mortgage process. His history of success in his prior positions is very impressive and leads us to believe there are great things ahead for him here with Admiral Mortgage Services.
Prior to joining Admiral Mortgage Services, Charles worked in the wholesale beverage industry in Washington, D.C as a Sales Representative. He developed excellent rapport with all of his clients and was very successful. His ability to provide excellent customer service along with his fine attention to detail displayed throughout his career, will put you at ease and will allow for smooth and beneficial mortgage transactions.
Charles is a Maryland native, graduated from Boys Latin School of Maryland in Baltimore and Mount St. Mary's University in Emmitsburg, Maryland. He is an avid boater and currently lives in Annapolis with his wife, Victoria, and two young children.
---

Jessica Scott - Loan Processor
443-388-7590 | This email address is being protected from spambots. You need JavaScript enabled to view it.
Jessica Scott is our Lead Loan Processor. While still relatively inexperienced in the mortgage industry, she possesses every skill needed to be an exceptional Loan Processor. Highly organized with a great work ethic and excellent people skills, she does a great job with putting people at ease while keeping the loan process moving forward towards closing.
Jessica was born and raised in Wyomissing, Pennsylvania. She moved to Maryland in 2000 and has lived here ever since. Her professional background runs the gambit between successful Artist, working for a non-profit, and even as an aspiring entrepreneur. Jessica has experienced success in several different industries, and we are excited that she has chosen the mortgage industry as her next challenge.
Jessica lives in Arnold, Maryland with her husband and 3 children. Our customers absolutely love her enthusiasm and sense of humor which helps create the exceptional customer experience that we strive for with every loan. We consider ourselves extremely lucky to have her on our team.