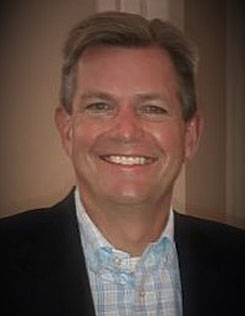 Gregory S. Harris - President
This email address is being protected from spambots. You need JavaScript enabled to view it. | 410-980-2719 | NMLS #1038011
Greg Harris is the founder and President of Admiral Mortgage Services, LLC headquartered in Edgewater, Maryland. Offering its clients customized mortgage solutions, Admiral Mortgage Services is an independent Mortgage Broker working with some of the best wholesale mortgage companies in the country. They offer their customers access to a huge selection of mortgage programs, great rates, and exceptional customer service.
Greg's vision for Admiral Mortgage Services was based on the simple idea that if you hire the right team of Loan Originators, offer a wide variety of mortgage programs at wholesale prices, and add an experienced and talented support staff to ensure the highest level of customer service, you would have a truly exceptional mortgage brokerage. This is what Admiral Mortgage Services strives to be.
Prior to founding Admiral Mortgage Services, Greg spent over 10 years in the new home construction industry as both a Sales and Marketing Representative and Sales Manager before making the successful transition to the mortgage Industry. His combination of experience in the real estate industry, as well as his many years in mortgage financing, afford Greg a unique perspective and the ability to better understand all aspects of real estate transactions. This has helped him achieve perfect customer ratings each of the past 3 years.
Greg is a graduate of Annapolis Senior High School and Salisbury University. He is a long-time resident of the Annapolis area and currently lives in Edgewater, MD with his wife Meredith, and their three children. Greg, and the rest of the Admiral Mortgage Services team, would love the opportunity to show you mortgage lending as it should be...The Best Programs, Great Rates, and Exceptional Customer Service.
---
443-255-7318 | NMLS #2213217 | This email address is being protected from spambots. You need JavaScript enabled to view it.
Greg is an accomplished financial professional who has nearly 20 years of Federal and Defense contracting experience, in which he was directly responsible for an $8 Billion portfolio of annual expenditures. This diverse work experience, combined with Greg's passion for providing the most optimal solutions for each of his clients and his demonstrated personal and professional integrity, make him a perfect fit for the Admiral Mortgage Services team.
Achieving his MBA and Master's Degree in Accounting from the University of Maryland, Greg is definitely the "numbers guy" that you want as your partner as you make the most impactful financial decisions of your life! Greg is an exceptional communicator that ensures that each of his clients is informed and comfortable throughout all portions of the mortgage financing process. Obtaining the right mortgage solution for your needs can be completely overwhelming. Greg will meet you where you are, as he takes a completely tailored approach with each of his clients to ensure all of life's circumstances are taken into consideration along the way.
Born and raised in Baltimore, Maryland, Greg has spent his entire life living throughout Maryland and Virginia. He is a long-time resident of Howard County and currently lives in Ellicott City with his wife Sarah and their two children, Tyler and Nicholas. Greg has a passion for coaching youth sports and is most often found on the baseball fields and basketball courts throughout the county.
---
301-379-7849 | NMLS #2212362 | This email address is being protected from spambots. You need JavaScript enabled to view it.
Karina Fisher is an experienced financial industry professional who brings over 20 years of experience to our team. Prior to joining Admiral Mortgage Services, Karina has helped many clients prepare for the home-buying process as a certified financial counselor, has a proven track record of strict adherence to industry ethics and compliance as evidenced by five years of successful financial audits while in the role of bank manager. She was also awarded Senior Account Executive of the year for the MidAtlantic region.
Whether you're a first-time homebuyer, looking to expand or downsize, or simply needing a change of pace and scenery, Karina is capable and excited to meet you where you are in the process. With the many factors involved in considering loan options, having a responsive and knowledgeable professional by your side helps to ensure that you feel comfortable and at ease with the entire home mortgage process.
Karina lives in Howard County with her husband David and their son. In her personal time, she can be found leading her Cub Scouts through the local trails, organizing community events as a board member of her neighborhood community association, and advocating for legislative initiatives that help to improve the overall quality of life for residents, and the academic experience for all children attending the Howard County Public School System.
---

Jessica Scott - Loan Processor
443-388-7590 | This email address is being protected from spambots. You need JavaScript enabled to view it.
Jessica Scott is our Lead Loan Processor. Highly organized with a great work ethic and excellent people skills, she does a great job with putting people at ease while keeping the loan process moving forward towards closing.
Jessica was born and raised in Wyomissing, Pennsylvania. She moved to Maryland in 2000 and has lived here ever since. Her professional background runs the gambit between successful Artist, working for a non-profit, and even as an aspiring entrepreneur. Jessica's varied experiences prepared her well for the mortgage industry and she is an outstanding Loan Processor.
Jessica lives in Arnold, Maryland with her husband and 3 children. Our customers absolutely love her enthusiasm and sense of humor which helps create the exceptional customer experience that we strive for with every loan. We consider ourselves extremely lucky to have her on our team.